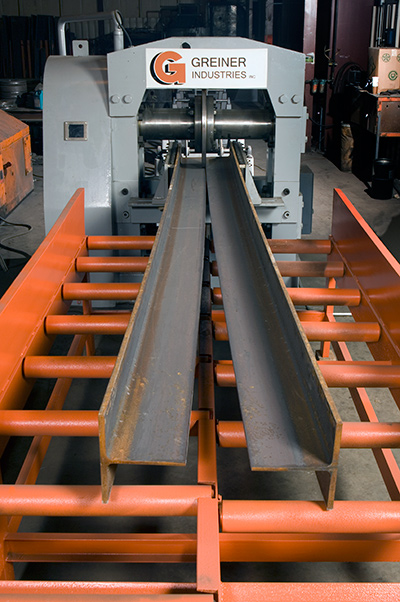 Greiner has one of the finest beam splitting machines available to the structural steel market. Our custom built machine is designed to shear steel I-Beams into precision-cut tees. Our beam splitting system features a rotary-shear splitting process that is superior to flame-cut edges. It delivers greater speed, greater accuracy and is AISC compliant.
Our equipment can deliver a highly cost-effective, precision-cut supply of tees that are split from beams up to 36". Greiner can then form, fit, or weld the tees to a customer's exact specifications.
Beam Splitter – Equipment Details
Can cut tees split from beams up to 36" wide
Superior to splitting produced from flame-cut edges
AISC compliant
Greiner can form, fit or weld tees to customer specs
Contact us to learn more about our beam splitter equipment or complete the Request a Quote form below.