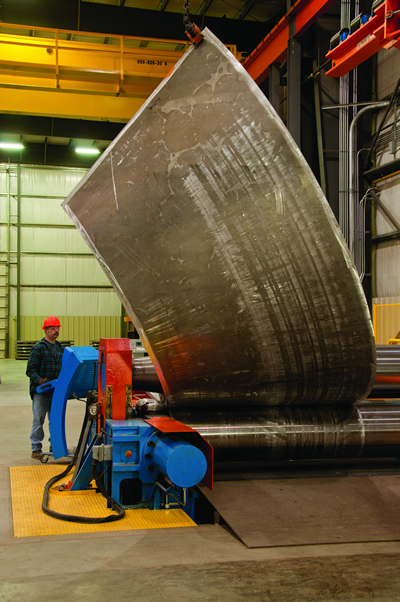 Greiner's steel rolling and forming services deliver a wide range of capabilities, including conical (cone) rolling. The steel fabricated cones we produce are commonly used as transitions in ductwork as well as in food production applications.
A steel plate can be formed into a cone in many ways – using a single steel plate or multiple segments of steel. Rolling large, single plates is our specialty and it reduces the number of welds that are required to make the finished piece.
When producing food grade metal cones for customers, we can build to their custom width, length and diameter and ensure sanitary fittings and smooth finished parts that are a requirement for the food production industry. The materials we commonly use for production include stainless steels, copper alloys and steel alloys.
Cones – Industries Served
Oil and Gas
Mining
Petrochemical
Food Processing
Contact us to learn more about our conical shaped metal capabilities or complete the Request a Quote form below.