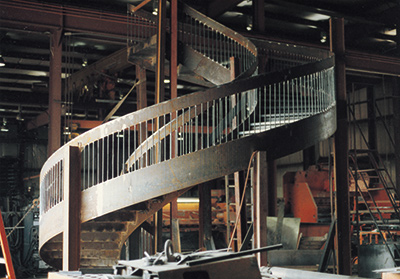 When you've been in the business as long as we have – and have the steel manufacturing capabilities that we have – there aren't many projects we can't handle. When it comes to miscellaneous metals manufacturing and equipment like stairs, platforms, ladders, handrails and more – Greiner really can do it all. Bring us your most unique and challenging steel project and we can build it for you.
Industries Served
architectural | entertainment | environmental | food & beverage | hospitality | industrial | manufacturing | municipalities | transportation
Jobs Performed
access platforms | stairs | ladders | safety handrails | gates | mezzanines | balconies | towers | railings | signage
Contact us to learn more about our miscellaneous steel manufacturing capabilities or complete the Request a Quote form below.