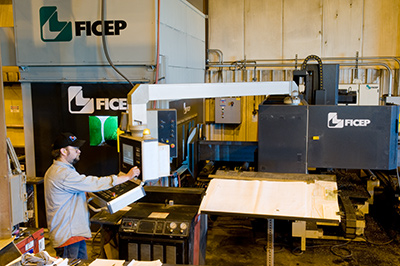 Our CNC drill machine is all about increasing productivity and delivering accuracy. It is the ultimate machine for customer projects that require us to drill and cope beams. Its capabilities can let us eliminate the need to ream holes – saving our customers time and money.
CNC Drill Line – Equipment Details
Maximum beam size up to 40" high and 750 lbs. per foot
Maximum drilled hole size is 1-9/16" diameter
Contact us to learn more about our CNC Drill Line or complete the Request a Quote form below.