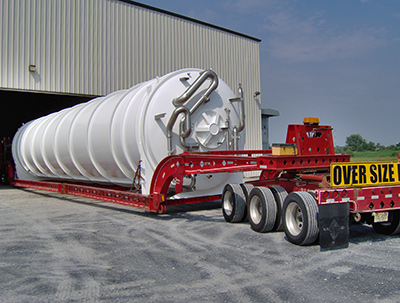 Our highly specialized industrial blasting and liquid coatings facility is the largest around. It is 500' long, has 34' x 34' doors and a 100-ton "four-point pick-and-carry" crane system that runs the entire length of the facility. We have personnel trained in accordance with the NACE International Corrosion Society Program who conduct surface prep and application of our coatings.
Our facility and equipment are compliant with the Pennsylvania Department of Environmental Protection, and Greiner holds the Sophisticated Coatings Endorsement from the American Institute of Steel Construction (AISC).
Details:
100' long heated staging area
100' long steel grit blast booth
Three separate 200' long coating bays
100-ton "four-point pick-and-carry" crane system with 31' hook height
Up to four coat Epoxy coatings
Metalizing for food grade and highly corrosive environments (please see our Metalizing page)
Contact us to learn more about our industrial blasting and coating services or complete the Request a Quote form below.